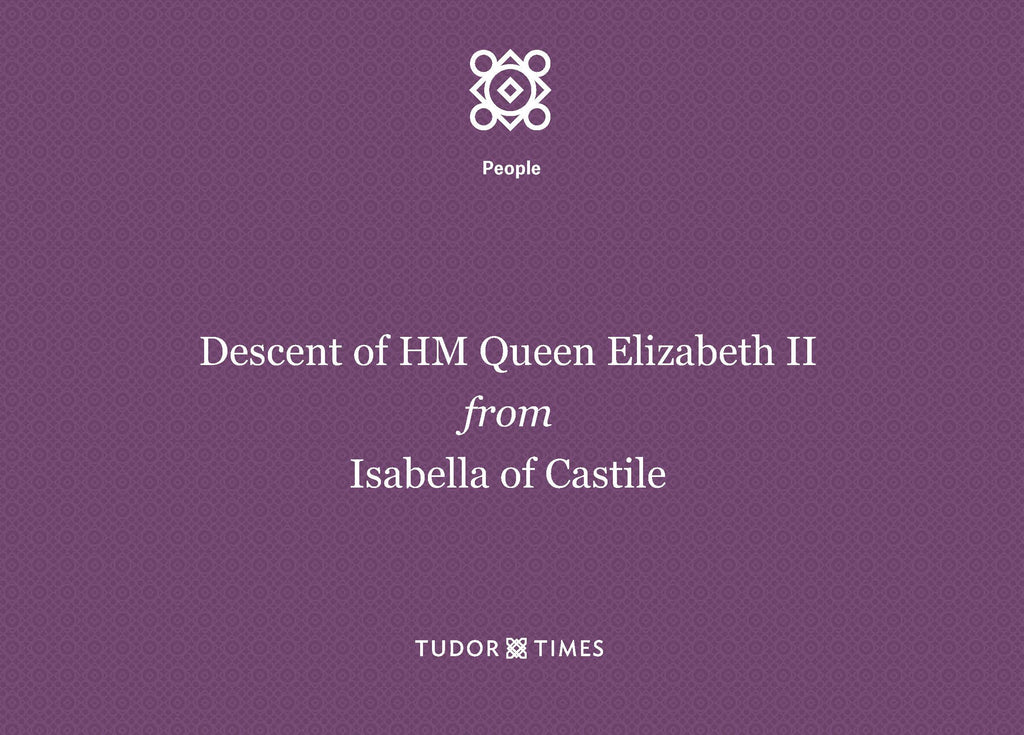 HM Queen Elizabeth II's descent from Isabella of Castile
$11.00
Description
Tudor Times Family Trees
A tree showing how HM The Queen is descended from Isabella of Castile

Isabella was queen-regnant of Castile and queen-consort of Aragon. Together with her husband, Ferdinand of Aragon, she presided over the development of Spain into one of the foremost powers in Europe and the New World. Their careful matrimonial policy for their children means that all the crowned heads of Europe today are their descendants.
Despite the marriage of their youngest daughter, Katharine of Aragon, to first, Arthur, Prince of Wales, and then Henry VIII, HM The Queen is not descended from Katharine, but from her sister, Juana, who followed her mother as Queen of Castile, although with much less success.

Whilst we strive to be correct and use the best data available, genealogy can be disputed, so absolute accuracy cannot be guaranteed.
Share this