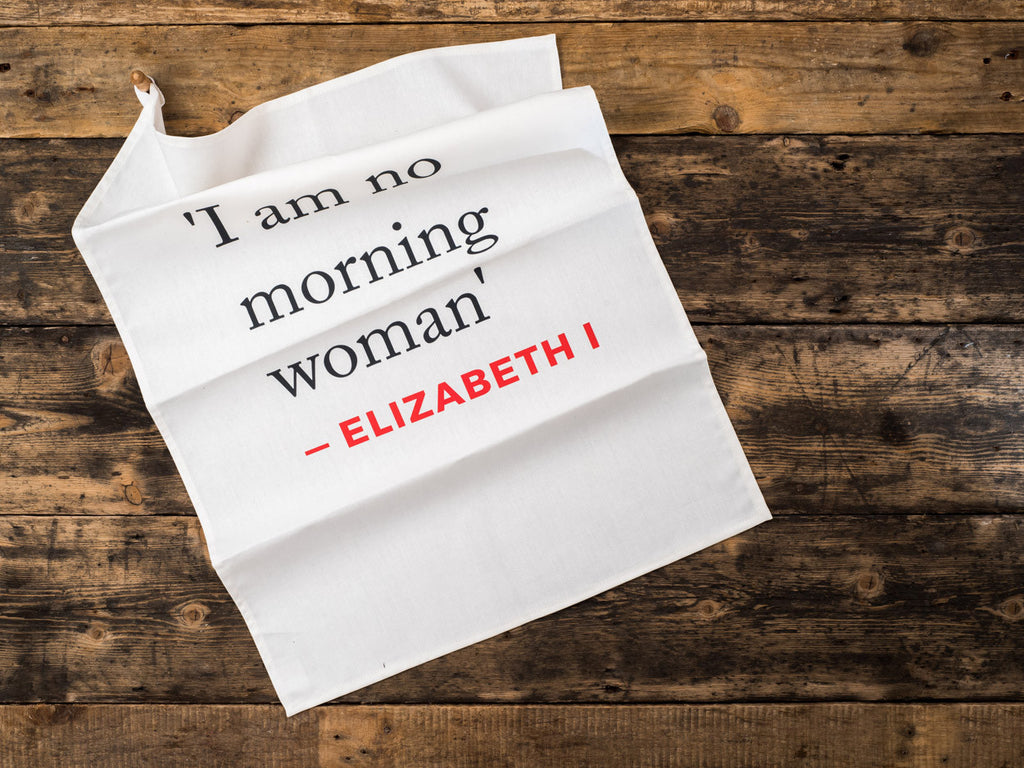 Elizabeth I Quote Tea Towel (I am no...)
$10.00
Description
Part of our Quotes Range, this fun tea towel has a quote from Elizabeth I.
'I am no morning woman'
The finish includes mitred corners and a hanging loop.
The Quotes Range includes cushions, tea towels, mugs and tote bags with quotes from Elizabeth I and Renaissance poets, politicians and scholars.
The tea towel is also available as part of a pair.
Dimensions: approx. 46cm x 71cm
Design: by Tudor Times
Material: 100% heavyweight cotton
Care: Machine wash and iron
Share this